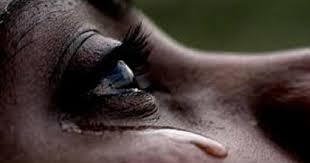 Increasingly, I hear from people who have had a romantic breakup, complaining about bad energy leftover from the relationship. Not infrequently, the person who contacts me has a distressing and obsessive fixation on the previous love interest, even though it was an unhealthy and damaging relationship.
Not withstanding the important psychological aspects of romantic obsession, a romantic union—emotional and sexual—is not just about an attachment between bodies and personalities, but is equally about auric, energetic entwining. In other words, it is about the entanglement of spiritual energy.
While the psychological aspects of obsessive fixations and thoughts certainly need to be taken into account, this is an article that deals with spiritual energy entanglement which is a very important factor since it is rarely recognized and always present.
What many people fail to realize is that all romantic relationships start out with a lighted fuse! This fire of passion lights up the backdrop of an artificial stage that confuses non-adaptive players later in the act when the scene goes from bad to worse, when one of the players in the love drama remains stubbornly stuck on the exciting script of the opening act. "He is so wonderful, she is so perfect…he gave me so much attention…he said he loved me…she said she needed me…he texted me every day…she said she loved me…he talked about marriage"…and so on. The problem with these hot romantic fuses is that they are very short and they burn out fast, and when they do, the deteriorating relationship is obvious to everyone but the one who fell for it. All too often, our hopes and fantasies get the better of us and we are "all in". We don't use reason or good judgment, we don't stop to think that the "perfect" beginning of the relationship could be all flash and no substance, certain to go dark as fast as it flared.
Thus, everyone needs to understand that the beginning of a romance is no measure of its merit.
Breaking up hurts, even when the relationship was not healthy in the first place. Why does it hurt so much? This is because, when we separate, we are literally breaking up cords of attachment. This article is an attempt to make more sense of what is happening when a love relationship ends.
Spiritual experts understands human beings beyond the physical and psychological realities claim that our physical bodies are surrounded with an energy field of colors called the "aura". They also talk about a network of cords linking people to each other.
If you are skeptical about auras and cords of attachment, consider those concepts from a symbolic point of view only. It will help you understand how relationships work and why breaking up is painful.
Each time we have any kind of relationship with someone, either good or bad, we create a new cord of energy with this person. The first people with whom we develop such connections are our parents. As we grow up, we use these cords as models to build relationships with other people. This is one of the reasons why we tend to re-create with our life partners the type of relationships we had with our mother or father.
When two people fall in love, they form beautiful cords of loving energy. Even if in front of other people they are pretending to ignore each other, those cords are still making a link between the lovers. The more interactions two people have, the more cords they create. Naturally, depending on the quality of the interactions, some cords are healthy, while others are not.
In intimate long-term relationships, the many cords maintain intimacy, trust and understanding, combined with flexibility and freedom from each other. In codependent relationships, the cords serve to uphold dependence and rigidity. If the partners are tied by unhealthy cords, the interactions will be based on habits and are very difficult to change.
So, when we are "attached" to someone, it precisely means that we are tied to this person by many different emotional and spiritual cords. Therefore it is not surprising that when two people get separated by the decision of one to leave, or by death, the parting creates real pain, especially around the solar plexus which, according to aura experts, seems to be the area where we develop most cords. When a separation occurs, people are literally "torn apart" because the cords of attachment have been severed.
When one partner chooses to leave the other, he tries to tear out as many cords as possible. Both partners then experience various degrees of pain and a feeling of being disconnected from many aspects of their lives because of the wound and the void left by all the deep-rooted cords – good or bad – that had been created over time. The place where the cords have been cut is similar to an open injury.
Very often, in an attempt to try to heal too quickly the pain caused by the severed cords, people get involved too soon in another relationship. They develop the same type of connection with someone else with whom they are not familiar. Because they haven't taken the time to heal first, they tend to re-create the same type of unhealthy relationships with unhealthy cords. Many of these relationships on the rebound don't last.
When many cords have been damaged by a separation, it can take five to seven years for a couple to let go of the dependency they had in the old relationship.
Knowing what attachment means will hopefully help you make sound decisions when it comes to breaking up. Cords change over time and the beautiful cords of the honeymoon stage may slowly become unhealthy. But with care and understanding, damaged or unhealthy cords can be consolidated and repaired.