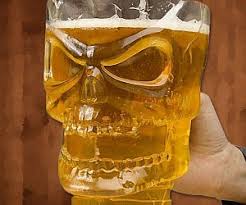 In my work with clients the last few years, it's become increasingly clear that addictions of any kind, as well as mania or depression, psychotic behavior, compulsions (OCD, eating disorders), obsessions & sexual abuse impulses are all caused by entities that have attached to the person experiencing them. These are lower vibrational beings that operate on the subtle planes. Shamans are familiar with this. Some traditions out-and-out call them demons.
They know how to hide themselves so they appear to be completely invisible. You feel them as impulses, cravings, or thoughts you can't control. They're fierce at surviving, and they know how to override will power. Entities are like viruses. You can't see them with normal vision, but you feel their effects. They CAN be detected through higher-level awareness.
Why Do Entities Plague Us?
Entities attach to humans because your pain & upset around whatever's going on is their food. They feed off human energy. There are usually a host of thought forms that go along with your addiction/compulsion, like "I'm pathetic," "I'm bad," "I'm unlovable," "I'll never kick this thing," "Life is meaningless," "I'll never get ahead," "I'm too X or not enough Y," "I'm crazy," etc.
Entities instigate such thought forms so that they may feast off the accompanying emotions: SHAME being the biggest, along with misery, fear, depression, sadness, hopelessness, dread & so forth. They also feed off the sensuality of food gorging, the suffering associated with starvation, the energy of sex (especially when violence or shame is connected to it), the excitement of mania & psychotic states, and more. If another person is involved, say, as the recipient of your entity's ravings or sexual behavior, the beings feed off that person's upset & energy, as well.
If you've experienced any of these conditions, or if you've witnessed another's alcoholic, manic, or psychotic ravings or sexual predation energy, you may instinctively feel that what's being shared here resonates. You know you've been battling a demon – or several. But because the medical approach is to treat the issue as a question of morals, will, or, at best, emotional "healing," you have been battling in vain. This leads to the cycle of "cure"-relapse-"cure"-relapse. Which leads to more shame. Which the entities love. So they love to keep you in this cycle. It's part of their game.
Entity possession is also the usual culprit with people who have committed suicide. For those people, the torment by the being got so bad that the only way they sensed they could rid themselves of an entity they didn't even know they had was to end their own life. But the entity may still stick around the person's soul into the next incarnation if family members don't have the person depossessed posthumously.
Sexual Abuse as Possession
The unfortunate phenomenon of sexual predation of children, often by their own family members, also generally has its roots in entity possession. When I was shown this, I understood why this plague has become so rampant in our world. It is an infestation, like a cancer, on the earth plane, not a flaw of humans, men, fathers, uncles, or others (not to mention women who also have perpetrated it).
This explains why the phenomenon is hidden – often even to the perpetrator him- or herself. That, in turn, explains why perpetrators so often deny their behavior in this regard. They may not be fully "home" when it happens – someone else may. Or they may be unable to control the impulse generated by the entity, and act on it even while conscious. Ultimately that leads to shame & the dread that they have committed a mortal transgression. All of this needs to be hidden by the perpetrator because there is no place in our society to really hold what is going on. Their shame & dread are simply more food for the entity. The person may go into a denial that amounts to a kind of amnesia around their behavior.
Alcohol or Drugs as Portals for Entities
You can also be an open portal for entities while under the influence of alcohol or other drugs. That's why alcohol is referred to as "spirits." Sometimes these beings leave, but sometimes they stay, rendering you what is labeled an "alcoholic" (when what you really are is plagued by an entity who provokes an alcohol addiction). If you get to the point of blacking out, you have definitely had an entity enter you at that time, whether you are addicted to alcohol or not. Yup, someone just had fun using your body, and it wasn't you.
Many young people become open portals for entities when they get involved in drugs of the more addictive variety, and particularly manufactured ones such as methamphetamine, heroin, cocaine, and the like. As to the natural spirit plant medicines, when they are not used in a sacred & ritual way, but rather are used "recreationally," as an escape, or "out of curiosity," they can lead to entity attachment.
I wish to be clear that this is not an indictment of plant spirit medicine when used with maturity & sacred intent. Entities love to keep you addicted because addictions provide guaranteed access to all the "food" they need. That's why addictions of any sort are so hard to throw off. The entities don't want you free of them.
Once you can recognize this and begin the dislodging process, the healing will go more quickly & will be more effective & permanent.