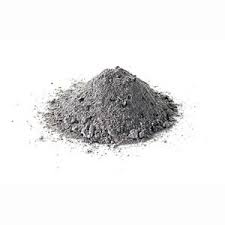 Black magic- one of the strongest and powerful spiritual forces of the universe. In the modern world, black magic is not only very interesting phenomena. It is surprising that thousands of years ago when black magic first came into being it was regarded as a sin. People practicing the black magic were hugely deprived and executed. This represented a time when people's faith and freedom were not respected. Black magic was regarded as a crime and it was generally dismissed. The fate of black magic, in current times is strikingly different and is a result of years of keeping faith. In the medieval times, when black magic was at its height, it was also the most talked about issue among people. It was widely practiced but not openly. Since the middle ages black magic flourished and gave rise to several branches, the most important of them being witchcraft, sorcery, necromancy . Witchcraft is the most widely used black magic along with sorcery. Necromancy mainly concentrated on communication with the dead/Death.
Kalia Masan – The most Dangrous Black Magic
Kalia Masan is the most dangerous type of black magic, it uses the power of disturbed souls on the lower astral plane who are suffering and wandering without any direction to elevate them and live as parasites on the people dwelling on earth. Its energy is strangely fascinating and hypnotic; its methods are seductive, intimidating and ruthless.
Ash of the Dead or Kalia Masan is black magic that is said to have influence of victim and causes death in 40 days (Days may vary from 40 days to few years), after the victim eats food contaminated with ashes of a dead person.
Masan is that type of magic which is cast upon kids. In this type of magic, the ash left from the burnt dead bodies is put in some food and gave to the victim.
Black Magic – A strongest Supernatural Potential Force
Black magic can be described as a strongest supernatural potential force which when enters the human body system causes a lot of disruption and causes several hassles in the ideal functioning of mind, body and soul. Indian mythology believes that this kind of entrance of such negative energy causing hurdles and issues in the life of a person without the host's body knowledge is exactly what black magic does. It is known as Black Magic because this energy is transmitted to another person without the permission. Black Magic not only spoils the life of a person but also leaves a big impact on the life of a person who is involved in this activity. This is against the Indian Mythology and has not been supported but due to personal benefits and jealous feeling people do it and this is how they are more in pain.