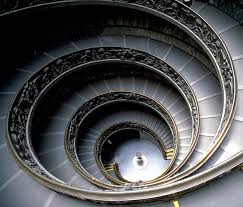 A Introduction about our soul and past life regression therapy
A past-life regression recalls scenes, feelings and memories from another lifetime that one has lived as though it were happening now.
To quote from Shakespeare's 'As You Like It': "All the world's a stage, and all the men and women merely players: They have their exits and their entrances; and one man in his time plays many parts…."
We are our soul, and the soul of each and everyone of us is beautiful. Within each lifetime, we adopt and experience a character, and often a series of characters usually consecutively, but sometimes concurrently within any given lifetime.
We experience or 'play' the character we have chosen to experience or 'adopt', in any one lifetime, or perhaps during several lifetimes. When we have completed the role, regardless of the nature of the character that we have played, we move on to play another character, often taking time to reflect on our 'performance' in between roles.
When we begin to explore our past lives, we feel a little confused and conflicted and we seem to place ourselves somewhere between believing and wanting to believe. We usually begin to explore past lives when there is an issue in our life which reflects a lesson which has not been learned in previous lifetimes. We will seldom begin past life exploration when we are living a happy, settled and contented life. We will usually begin past life exploration when we are looking for an answer within our lives, which is why our early past life experiences are often difficult and unpleasant memories.
We will usually begin to recall (through one means or another), memories where people who are currently in our life treated us badly in another life, or we treated people who are currently in our life badly in another life. We will begin to wonder if we have ever experienced joy, but if we allow ourselves to do so, we will begin to see how all the pieces fit together, and aspects of our relationships in this lifetime which did not make sense, will suddenly begin to become clear.
In time, we will stumble upon the key past life memory which will unlock our current experience. When we become aware of the key past life memory, which may well be the original cause of the events that we are living, and have perhaps have lived in principle many times, we will usually become very emotional as we begin to release events which we have held within us for a very long time, and we will usually begin to cleanse our soul.
The soul cleansing process can continue for some time, and we may well find ourselves bursting into tears at the slightest trigger, and at inopportune moments. We will begin to wander what we have unleashed and why we began the process of understanding our past lives at all. However, each time that we experience soul cleansing tears, we will feel a little lighter, and we will walk a little straighter, as we begin to release our burden.
In time we may begin to receive seemingly unrelated 'flashes' or 'snapshots' of memory from our lifetime and from our past lifetimes. We should allow the snapshots to enter and leave as they will. Our subconscious mind, or our spirit self is sorting and presenting pieces of memory to assist us to fully understand the memory which we have unlocked. Suddenly, like a jigsaw puzzle, all of the pieces will fall into place and we will be presented with a clear picture which will explain precisely what we have been experiencing, and why. At this point, when we have understood the experience, we are ready to release the experience and move on. We will no longer carry the emotions from the experience with us, and we will have left at least some of our excess baggage behind.
Not all of our past life memories are difficult and unpleasant, but it is the unpleasant memories which usually create the negative emotions that we carry with us and feed, lifetime after lifetime. Therefore, it is the negative emotions that usually lead us to past life memories which are difficult, but nevertheless need to be released.
We can also allow ourselves to draw on pleasant memories from our past lives. As souls we live many lifetimes in very many forms. During our existence we experience a life as all of the living things that we can imagine, and many that we cannot imagine. Our human existence is but one of our experiences, we also experience lifetimes as animals, plants, insects as well as on other worlds and in other forms, such as a light body. Living thousands of years, we can imagine how many different lives we have had. As an example; we may be sitting on a beach and we 'daydream' about gliding on the winds like a bird. We know that the experience is not 'real', but the experience somehow feels real. This is because we have existed as a bird and we are remembering what it was like to glide on the winds.
There are many situations in which we remember our past lives, and in time we will come to recognise these situations, or 'past life triggers'. We will find that we have far more past life memories which have surfaced than we realise.
That we encounter people from our life within our past life memories, is not really surprising, and not a product of an over active imagination.
Circles are created between souls to establish an environment for us and those with whom we share the environment, to gain experience and learn who we are. The circles created between souls need to be closed, because closing the circles created between souls, is a convenient way for us to gain awareness of the true circular nature of all that is. If we shared ongoing experiences with different souls in each lifetime we would loose an opportunity to understand the circular nature of our existence.
There is a karmic aspect to the circles created between souls, but the nature and purpose of karma has been misunderstood. The principles of karma allow our experiences to become complete, though experiencing both sides of the coin, with the same souls who conveniently also need to experience both sides of the coin, but the opposite side of the coin to us. For example; we may take it in turns to be murderer and victim. Karma is a learning and experience cycle, not a punishment cycle as has been supposed.
Past Life Regression Therapy
Past life regression therapy is a holistic therapy that works with the body, mind, emotions and spirit. It is based on the principles of cause and effect (karma) and the theory that your reactions and the way you respond to problems are based in the past. As a skilled therapist, I can guide you back to a time before birth in this lifetime to discover the root causes of problems you may be experiencing in the present and heal them. This may include relationship issues, chronic illnesses, phobias, addictions, sexual dysfunction, inexplicable attraction or aversion to someone, recurring nightmares, fear of death, etc. Conventional psychotherapy focuses on the present life and may not be able to get to the source of a problem. "Talk" therapy often stays on an intellectual basis and does not allow for the transformation that comes from unlocking deep emotions and experiences stored in one's cellular memory. It's also why "talk" therapy often takes so long to produce results. Past life regression therapy can speed up the healing process as one understands and feels on a much deeper level the source of one's problems.
What are some more benefits of past life regression therapy?
Past life regression therapy can transform your life! It will help you to develop your full potential, unlock hidden talents, and create more compassion and love for yourself and others. It can reveal your life purpose and reason for incarnating, and help you to overcome the fear of death. After a past life regression session, many clients report feeling a greater sense of inner peace, love and self-acceptance when they understand that they have chosen their life circumstances and the lessons that they need to learn. Past life regression therapy supersedes other therapies in its more profound perspective on the meaning of life. It transcends religious dogma and is beneficial regardless of your religion or spiritual beliefs. You do not have to believe in reincarnation to receive healing from this amazing technique.
What is a session like?
Past life regression sessions are about two hours long. I first interview you and ask about your present life. Together we look for recurring patterns that may create problems in your life and that will prompt your subconscious mind to lead you to the past life source of these issues. Then you create a focus or intention for the session. This is followed by deep relaxation which enables you to access important subconscious memories from this lifetime or another. The subconscious, in its infinite wisdom, will selectively reveal what is appropriate and healing for your current life situation. Some people see glimpses of several past lives; others may delve into one specific past life in more detail; another may discover important repressed memories from the current lifetime. Oftentimes people feel they are "making up" the past life memories. As you become more comfortable with the process, you will discover that this information is valuable and authentic and contributes to your healing and well being.
What if I uncover a really scary past life and I can't handle it?
I create a safe and supportive environment for you. You will only experience traumatic memories if you are ready to let go of them. You're in charge! Releasing emotional and/or physical trauma stored in the body and mind is very healing. Most people feel relieved, refreshed, and more peaceful after discovering hidden past-life memories that may have caused unnecessary anxieties and phobias in the present life.
What if I see and experience my death in a past life? Is it safe to do this?
The re-enactment of the death moment is where the real healing happens. Facing a death experience—and the peace that accompanies it—has great therapeutic value. It is enlightening and comforting to feel the release of the soul from the body and experience the peacefulness of the between life state. You no longer need to fear death when you realize that your soul is immortal and that you will live again and be re-united with loved ones. Clients who have experienced a past-life death exude a special radiance and inner peace after a session.
How will I feel after a session?
Some people feel very happy and peaceful; others may feel tired or even experience some pain or a headache related to the release of stored trauma. All of these reactions are normal and not harmful. Most people prefer to be alone afterwards to integrate and review the session. You may want to rest, take a relaxing walk, or write up any notes or reflections from the experience. You may continue to have past life recall after the session through dreams or intuitive insights that will give you even more detailed memory of that life.
What is a life between lives spiritual regression?
Life between lives regression therapy is an expansion of past life therapy. It enables you to connect with your soul-self and discover what your immortal life is in the soul world between incarnations. You are able to see your karmic growth patterns through many lifetimes, why you have chosen certain bodies and lifetimes, connect with your spirit guides, and understand your soul's lessons on a profound level. Sessions are generally three to four hours long and require that you are able to be regressed into a deep trance state. I offer this service to those who have been able to access their past lives and want to go to the next step.