Healing Haunted House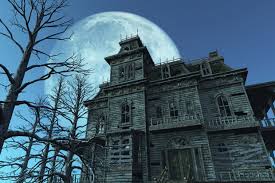 Ghost Clearing, Bangalore
Sypmtoms of Haunted House
One way of dealing with unwanted ghosts in a haunted house is with a good Spiritual House Cleansing or Healing Haunted House. This allows the owners to help remove the spirit or entities in a gentle and non aggressive way.
As a tip, when It comes to cleansing it is important to remember you are just trying to help guide the spirit to move on or to better understand its reason for being there.
Try not to be closed minded in this situation as the spirit may even be someone.
Spiritual Cleansing is a process of removing negative energies from people and their homes, businesses and properties. These negative energies can include: ghosts, spirits, entities, curses, and even supernatural energies that can transfer from person-to-person, home-to-person or vice versa. We clear the house and all of its occupants, including any pets, to ensure all negative energies that might be affecting you are identified and swiftly removed.
To schedule an appointment for Healing Haunted House (Distant Healing is also available) at our center in Basaveshwar Nagar, Bangalore, please Contact Us