Aura Diagnosis & Healing, Bangalore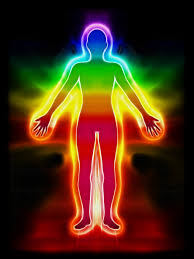 Aura diagnosis is an indispensible tool used to help improve physical, mental, emotional and spiritual imbalances. Aura diagnosis determines the strength and vibrancy of your aura. It also highlights areas which are blocked, drained, or in need of healing.The health of your organs can also be determined by your aura. It can reveal issues such as cysts, broken bones, injuries which have not healed properly, subluxations of the spine, inorrectly aligned bones, the source of pain, and many other imbalances.
If you are constantly tired, feeling strange, lacking in energy, do not sleep well, or suffer from unexplainable health challenges, then having an aura diagnosis is a good starting point. It can reveal a lot of information not normally available through other methods.
Part of an aura diagnosis includes:
determining the overall strength and vibrancy of your life force
the reason for constant fatigue, a lack of energy or inability to focus
how your bones are, how well are your organs functioning and whether or not you suffer from any illnesses, improperly healed injuries or "about to" suffer from one
aura diagnosis may also help uncover latent abilities, sensitivities, gifts, and special talents
The complexity and amazing uniqueness of an individual is reflected in his or her aura. It is interesting to note that one's aura actually changes prior to the actual change which occurs at the physical level. Aura cleansing and healing  is supported by many therapies and methods. It assists you in removing psychic debris, releases blocks and increases the pure vital universal energy flow which one is gifted with.
To schedule an appointment for Aura Diagnosis & Healing (Distant Healing also available) at our center in Basaveshwar Nagar, Bangalore, India please Contact Us